1. Eastern State Penitentiary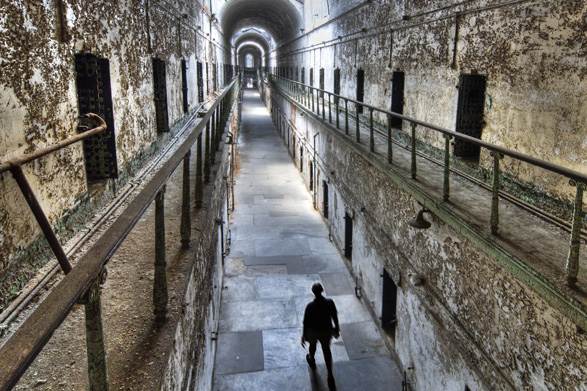 Located in Philadelphia, Eastern State Penitentiary is not only one of the nation's creepiest historic landmarks, but it is also one of its top haunted attractions. Opened in 1829, the Quaker-inspired prison was the first to use solitary confinement, which drove many inmates insane. Tortuous punishments, mostly for communication infractions, were carried out by the prison's staff until it was closed in 1971. Walking through the prison's decaying corridors now is like walking through a spine-chilling time machine, with its own share of ghastly shadows, evil noises being heard at night and visitors claiming to be touched by aberration.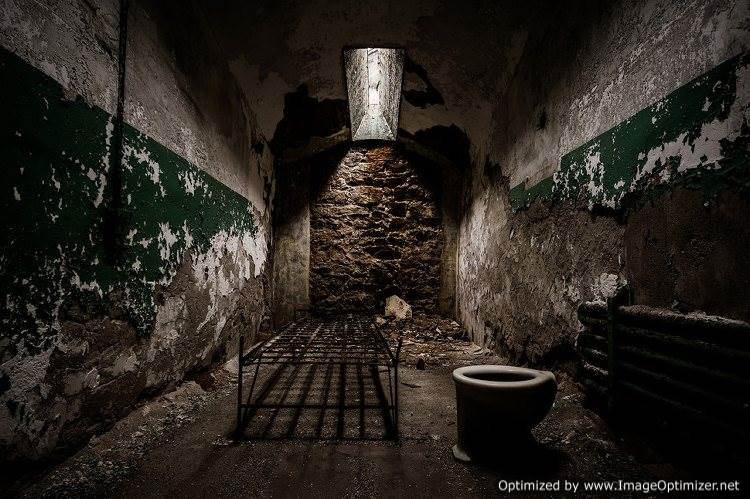 2. Waverly Hills Sanatorium
Located in Kentucky, USA  this building served as a Tuberculosis hospital in the mid 20th century. It is claimed that about 63,000 people have died within the complex, many of whom were mistreated and had been used like lab rats for experimental procedures. Featured in many popular Ghost hunting shows, there have been claims of sightings of full body aberrations, screams coming from empty rooms and the continuous appearance of a young boy named "Tim".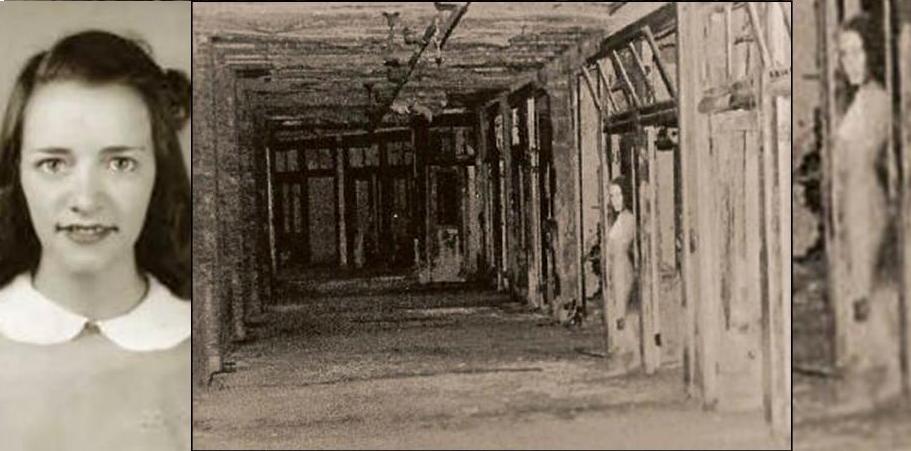 3. Monte Cristo Homestead
Located in Junee, New South Whales,  Australia. Its known as the most haunted place in the country. Since it was built in 1885 several tragic events have occurred there including the death of a young child, who was dropped down the stairs, a maid who fell to her death from the balcony and a young boy who burned to death on the property. Along with a string of murders, a particularly creepy story about the son of a caretaker who was chained and kept inside the building for 40 years till death also does the rounds. Yet this continues to be one of the most visited tourist attractions.

4. Castle of Good Hope
Located in Cape town, South Africa, This building was erected in the 17th century and is the country's oldest colonial structure. Once an establishment for soldiers, it's now famous for its paranormal sightings. Aberrations of men jumping to their death from the side of the castle is a regular occurrence as are that of the fabled "Lady in Grey" running through the castle holding her face and crying hysterically. There was even a soldier found hanging dead from the bellrope of the tower and every once in a while the bell is heard ringing itself.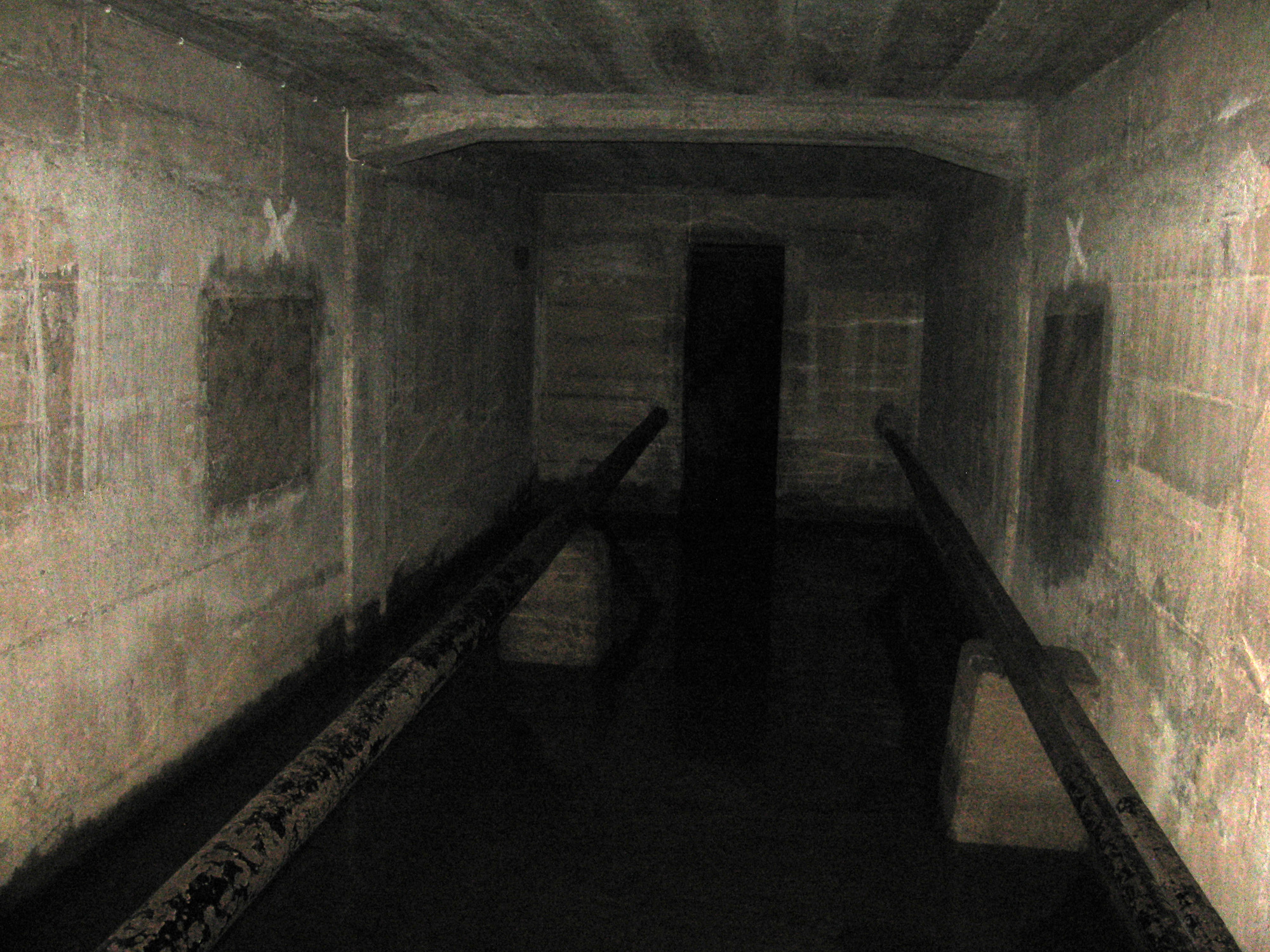 5. The Ancient Ram Inn
Located in Gloucestershire, UK. This is said to be the most haunted building in England. Built in 1145 on a burial ground, child sacrifices, devil worship and other demonic events have all occurred here. Those who have stayed there have been known to flee in the middle of the night after having seen full body aberrations in their rooms as well as being touched or pulled by these forces. The current owner found child skeletons and broken dagger under the stair case, Yet its available for boarding for those who dare :D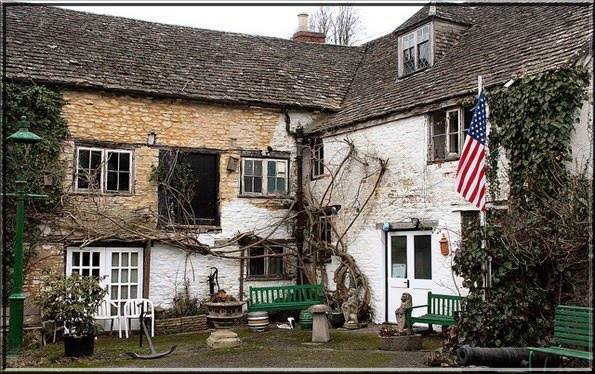 6. Bhangarh Fort, Rajastan
Now for something closer home. Bhangarh, a deserted town in Rajasthan, was established in 1613 by King Madho Singh, son of great Mughal general, Man Singh of Amber. Bhangarh was abandoned soon after being built and supposedly after it was cursed by a magician. In ignorance Ajab Singh, the grandson of Madho Singh, raised the palace to such a height that the shadow reached the forbidden place. Claimed to be the most haunted place in India. Local villagers say that whenever a house is built there its roof collapses. People say that nobody returned who stayed there after dark. And the Archaeological Survey of India (ASI) sign board put up there says, "Staying after sunset is strictly prohibited in this area."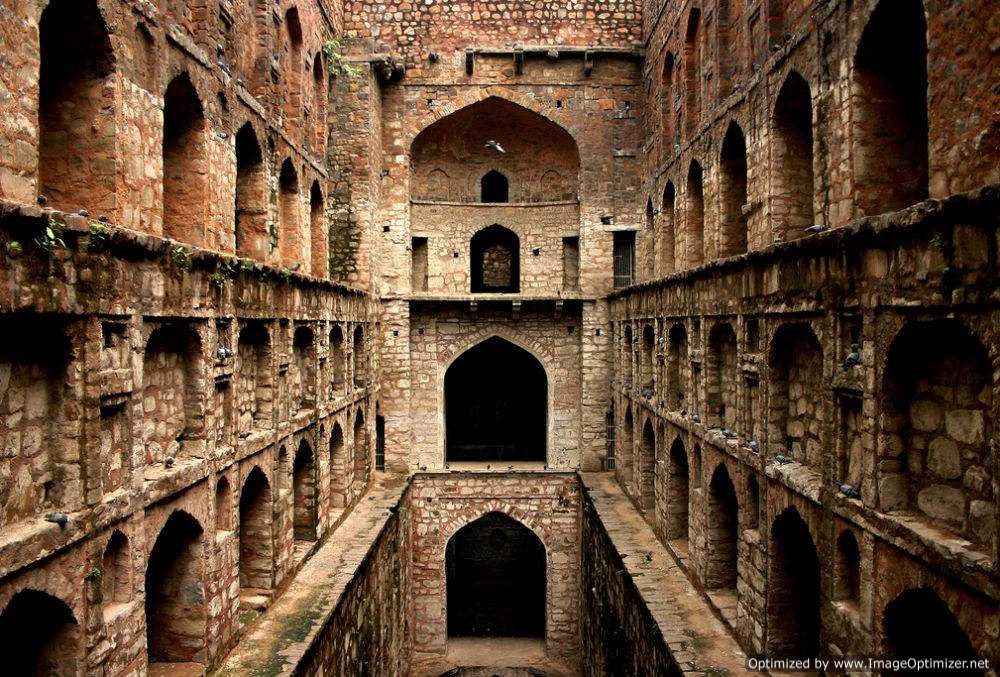 7. Chateau de Brissac
Located in Maine-et-Loire, France, its the tallest castle in the country. Originally built in 1502 by Charles II Duke of Brissac. This castle though reflective of an old world charm hides something more sinister within. A double murder during the 15th Century has resulted in the emergence of "The Green Lady" who roams the halls, frightening guests with her moans. The terrifying part is that the woman in the green dress is said to have gaping holes in the place of her eyes and nose, kind of resembling a walking corpse.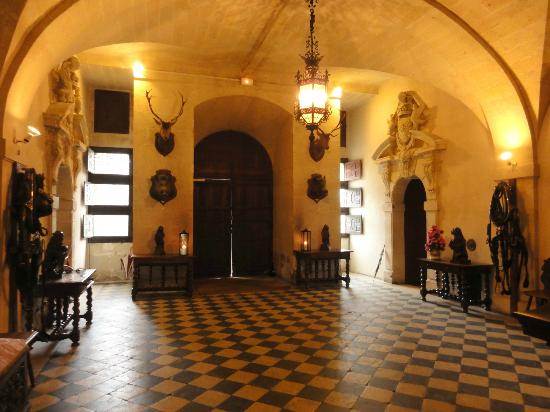 8. The Haunted Vicarage
Located in Borgvattnet is a small village in northern Sweden. Built in 1876 paranormal activities have been reported here for over 100 years. Sudden appearances of ghosts is common here, like when a resident claimed to have been awakened in her sleep by what seemed like a 3 year old child sitting on her bead staring at her. In 1945, a man claimed to have been thrown off his chair by a poltergeist. The building is currently a restaurant and guest house, where if you manage to stay the night, you get a certificate of bravery!
9. Poveglia Island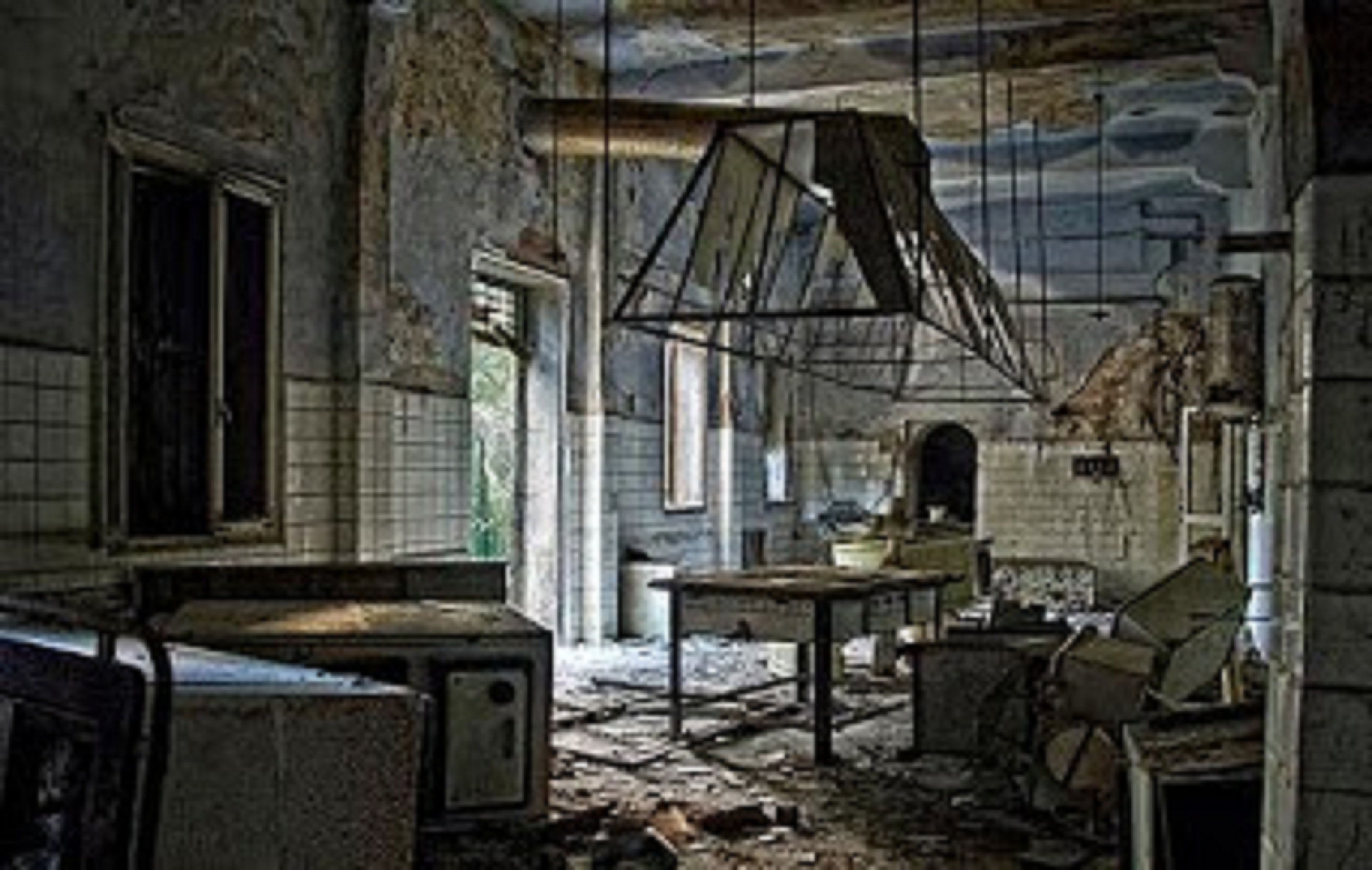 Located in Venice, Italy. This island was inhabited from the year 421 AD up until the 14th century when it was abandoned. Ultimately it became a quarantine facility when the Bubonic plague struck Europe where infected Venitians were sent to die, with their corpses being burned in large pyres. In the 18th Century it became a mental asylum, notorious for its ill treatment of patients. The locals don't dare step foot there for the fear of being cursed!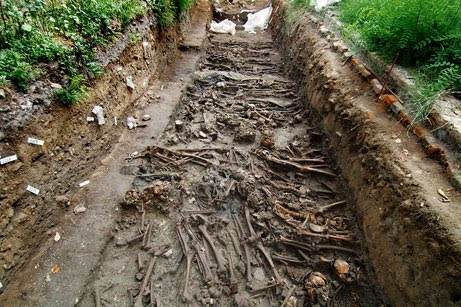 10. The Myrtles Plantation
The Myrtles Plantation is an antebellum plantation in St. Francisville, Louisiana, near Baton Rouge. Listed on the National Register of Historic Places. The plantation is rumored to be on top of an ancient Tunica Indian burial ground. Several horrific events have occurred here, which include slaves being hung from the property's trees, children being killed on the premises and a former owner being shot and killed on the porch. Residents frequently complain of seeing strange aberrations and well as being held down or touched by invisible forces.