Everybody remembers
Gangnam Style
, with its quirky beat and crazy "horse" dance. The video overtook Justin Beiber's
Baby
(Which is a HUGE deal). Last year,
Girls Generatio
n, another popular Korean band won the YouTube award for the Best Music Video of the Year. What people don't know is cause of the rampant success behind this multi-trillion dollar music industry.
It's been around for over 23 years, and each year, the net worth just keeps doubling. K-pop has the most number of international fans amongst all music fandoms, and they're known to be the most dedicated fans(and a little over-the-top) too. Here are 5 reasons why K-pop might just take over the world.
1.  This stuff is catchy. And that is an understatement.
So Nicki Minaj's 
Ananconda
is catchy, right? Well then, you should definitely give K-pop a chance. The high-powered, jumpy dance numbers will make your head spin with verses that you might not even comprehend. Added to that, new singles are released almost daily by a veriety of bands, it's almost like the concept of mass-production in an assembly line. Nevertheless, the music is all you need to bounce around like energizer bunnies. Take a look. Shinee's song "Ring Ding Dong" is one of the most catchy K-pop numbers you'll ever come across.
2. You've got to see the videos.
A huge part of K-pop's success is attributed to the fact that Korea is one of the most digitally-wired countries in the world. Right from the beginning, K-pop producing labels have released and played videos on National Television, rather that on the radio. Seriously, who doesn't like electro-popping, neon lights and bright colored sets? And before I hear booing, some K-pop videos create a mystical, faraway land where only the strongest survive. See the range? No wonder most videos have an average of a million views! Girl's Generation's "I got a boy" video is one of the most popular k-pop videos of all time, here's a short clip.
3. The hair, the clothes, the faces. OH, THE FACES!
Apart from the brilliant sets, a huge reason as to why Korean music is such a hit is because of the bands themselves. Not only are all members of the band good-looking, they can sing, dance, act and even do martial arts! Most of them usually audition at an early age, and are so good at what they do, that fans immediately find their favourites. And an added bonus is that some bands have so many members to choose from.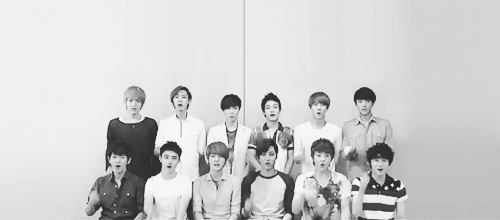 EXO
came out with a series of 23 teasers to introduce the twelve members. These had fans from all over the world go crazy. Go on, you can see for yourself. Presenting
EXO
members, Kai and Luhan.
4. The fandoms will  make you go GA GA
The way K-pop works is that each idol group (or band) has a fan-group with a unique name. Every fan identifies himself with that name, and these groups send letters, gift –cards, and literally anything imaginable to their idols. Sometimes, they are pleasantly shocked with replies. Take
Shinee
, for instance. They debuted in 2009, and are one of the most loved bands, with their fandom name as Shawol. The youngest member, Taemin was gifted a star from one of their fan –clubs in Vietnam. And that's just ONE of the almost 100 gifts that he received that year. K-pop idols are know to be interactive and crowd-pleasing. That's where the record-labels come in. For each of their band's fan-bases, they organise meet & amp; greets, special give-aways and Fan-café meetings.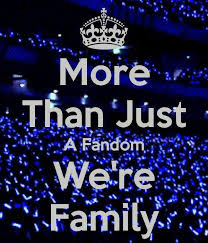 5. There's always enough boys and girls for everyone. Literally.
Take EXO for example, they have twelve good-looking men, all talented. (That's an understatement!) You've literally got a boy for each month in a year! As for the male fans out there,
Girls Generation
is one of the many, many bands having over five members. See what I'm getting at? Jokes aside, these idols are hard-working, cultured and are an inspiration to all of us. Most of them have earned prestigious degrees from colleges to the likes of Columbia and Todai University. Who doesn't love a good-looking, talented and intelligent idol?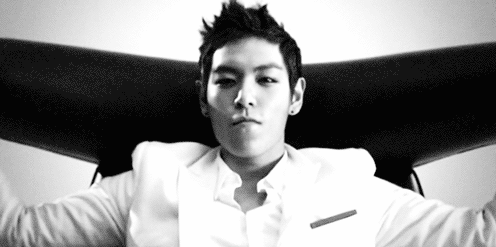 P.S. If you're itching to get some of the K-pop action, we have some recommendations for you. Go on, you'll thank us:) Take a peek at Exo's Growl!