-by Anita Rajan
Poems were something that immediately gives a person the mental image of a scroll, a feather and long sentences about lost love. Well, think again. With the boom of Instagram and the rise of the typewriter, the photo handle is filled with beautiful words, right from the ones about broken hearts to the ones about reincarnation.
These poets are extremely talented in creating a niche audience who enjoy their writing, and most importantly, feel what they feel.
1. Emolabs
Spear-heading the list is Tony Ciampa, the pen and notebook behind the account Emolabs. The 22-year old student of Northeastern University of Boston has over 50,000 followers and his posts feature small sketches, with handwritten poems. What makes followers go gaga over his work isn't just the fact that his poem makes everyone's "feels" fall over the place, it's a sensitive and thoughtful photography as well. Alert: After the success of his first interactive book, #fourpartpoems, he has his second book coming out soon!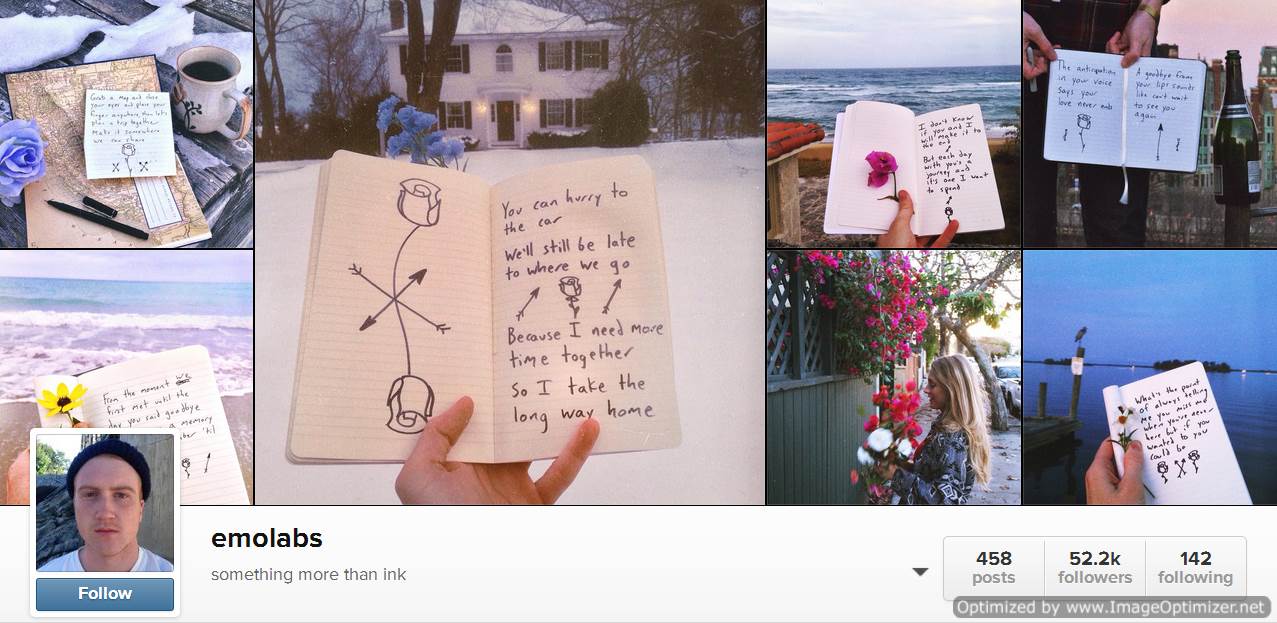 2. Lang Leav
It's no surprise that Lang Leav features in this list, with almost 70,000 followers. Her poems have made fans swoon all over the world, and when she released her second book last year, it was the no.1 bestseller on Amazon. Her poems are whimsical and feminine, ones that have helped her gain an international fanbase.A fun fact, she won the reader's poll for The Best Poetry of 2014, for her book "Lullabies".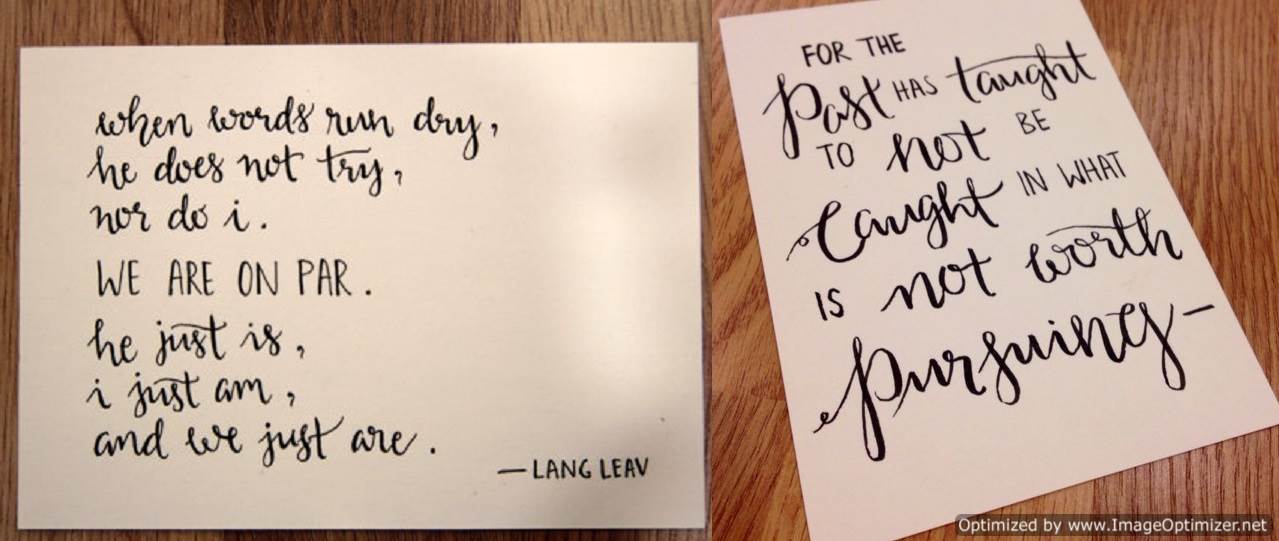 3. Christopher Poindexter
His is one name that made Instagram users swoon all of last year. Once he surfaced, Quora was filled with questions about him, which oddly enough, no one seemed to be able to answer. With his classic-vintage posts, he writes free verses and poems that moves readers to the point where their feels can't ever turn back. Christopher is the perfect example of the contemporary poet who drinks a glass of whiskey, sits by a trailer and writes overwhelming pieces of text on his age-old typewriter. (Now we know where he gets his charm).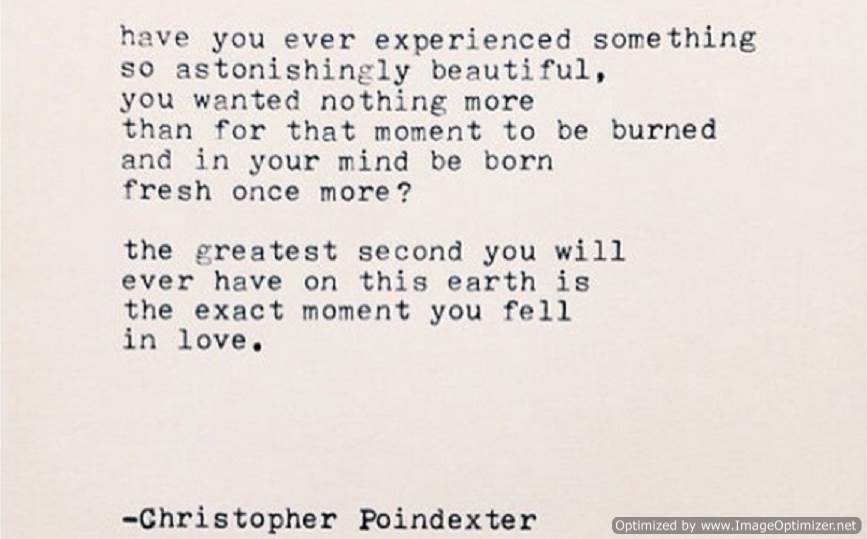 4. Jessica Katoff
Fourth on the list, is Jessica Katoff. She describes herself as "A boring CEO by day and a New Adult/Chick Lit/Whatever-You-Want-to-Call-It novelist and heartbroken poet by night." Although she is a little new, her follower base is growing quickly and she released her book "Love like Arson" in 2014. Her poetry is witty, thought-provoking and what most scholars might call "Silvery".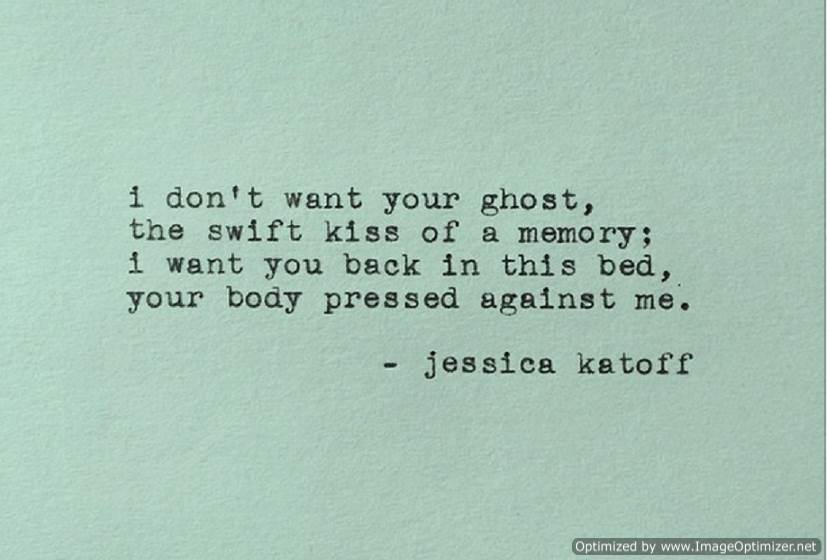 Tip: Jessica is super-responsive, and regularly conducts contests, sweepstakes and every Wednesday even puts up poetry by other Instagram writers she enjoys! 5. R.M.Drake He might be the fifth on this list, but the guy who set the tone for the entire instagrampoet. Hashtag is R.M.Drake, from Florida.With over 981,000 followers, this 32-year old's book was No.6 on Amazon's Bestseller list, along the likes of Edgar Allen Poe and Lang Leav.He's one of thee most popular poets out there, with the parchment paper poems, and his name sprawled at the bottom. What's more is that the comments he receives for each post make it clear why he's loved- here's one example : "Wow. It's like he knows me", is a regular note that most of his posts pile up with.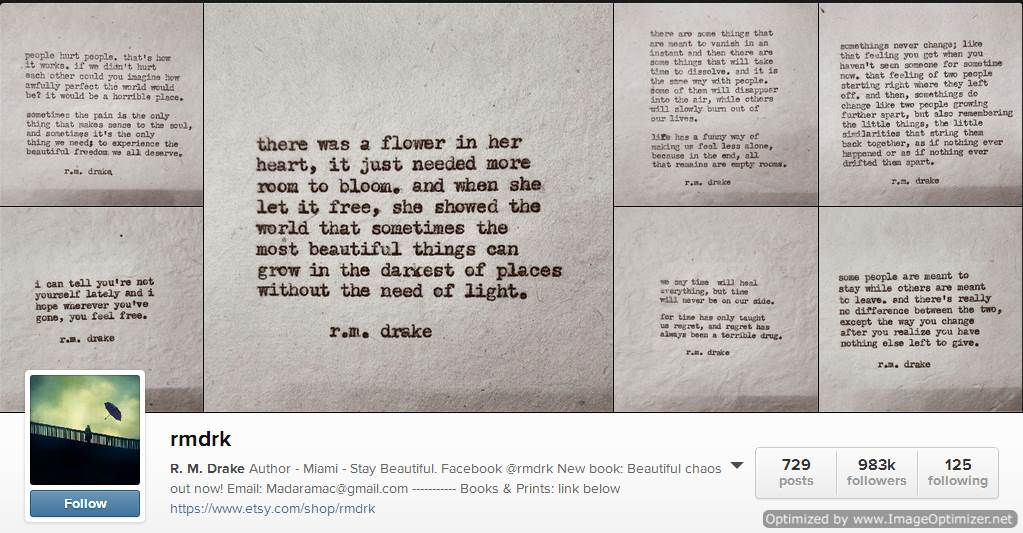 Here's just five out of the brilliant Instagram poets out there. Some of the other crowd favorites are @riojones7, @heartfullofpoetry,@tpoet and quite honestly, the list goes on and on. A few homegrown, rising favorites are @B_KRISH_ and @sappywriter.
As  Robin Williams says, in Dead Poets Society "We don't read & write poetry because it's cute. We read & write poetry because we are members of the human race And the human race is filled with passion."